School is Out, But Lunch (and Breakfast) are Still On!
During the 'soft closure' of schools, Canyons District will serve free, nutritious sack lunches and to ALL students 18 years of age and under. Students also will receive a cold breakfast that they can refrigerate and enjoy the following day. The grab-and-go meals are available for curbside pick-up through June 30, 2020, Monday through Friday from 11:30 a.m. to 12:30 p.m. at the following locations. Please note:
Families are asked to pull up to designated pick-up zones and remain in their vehicles.
Labels will be affixed to the sacks of the food containing peanuts or tree nuts.
Bell View Elementary, 9800 S. 800 East
Copperview Elementary, 8449 S. Monroe Street
Crescent Elementary, 11100 S. 230 East
East Midvale Elementary, 6990 S. 300 East
Midvale Elementary, 7830 Chapel Street
Park Lane Elementary, 9955 S. 2300 East
Ridgecrest Elementary, 1800 E. 7200 South
Sandy Elementary,  8725 S. 280 East
Sprucewood Elementary, 12025 S.1000 East
Willow Springs Elementary,  13288 Lone Rock Dr.
Butler Middle,  7530 S. 2700 East
Eastmont Middle, 10100 S. 1300 East
Union Middle, 615 E. 8000 South
* Hillcrest High, 350 S 900 East
Jordan High, 95 E. Beetdigger Blvd.
*Note: Due to construction, the curbside meal service at Hillcrest High (350 S 900 East) will conclude on Friday, May 29, but families may choose to visit any of the other listed locations.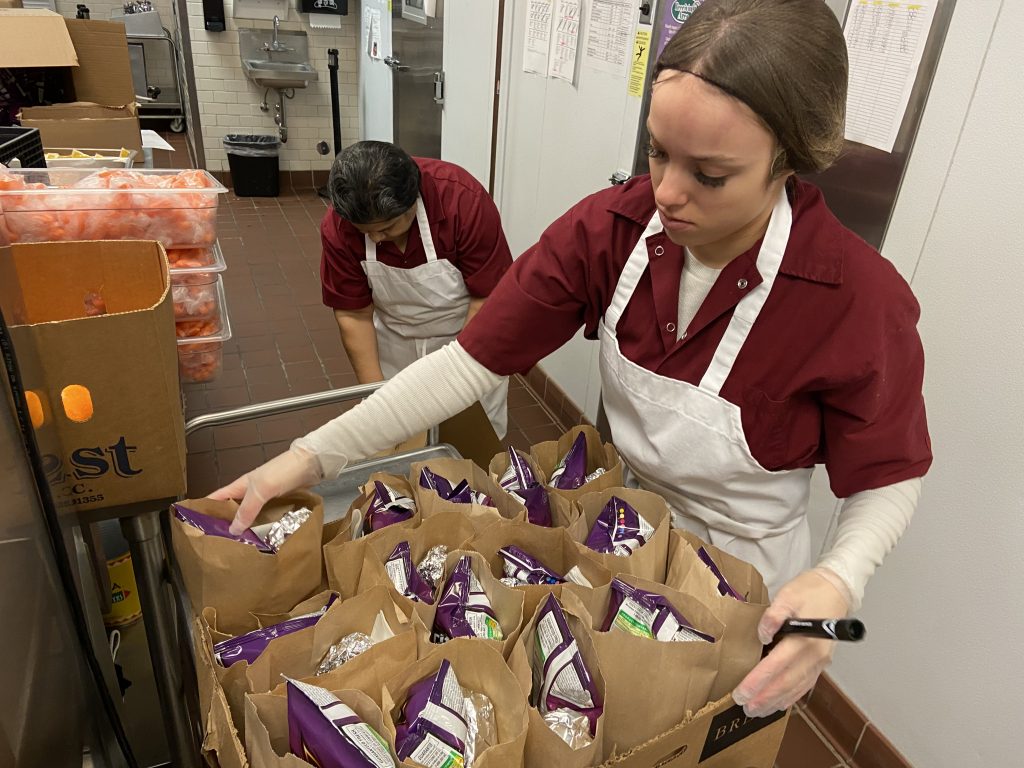 Questions? Please call the Canyons District Offices at 801-826-5000 and ask to be transferred to the Nutrition Services Department or send an email to communcations@canyonsdistrict.org.